Sunday, 23 January 2011
12:59:00 pm |
Posted by LauraJo x |
|
Edit Post
I have made two new tutorials using a couple of my kits.
You can find these at my tutorial site.
ROCK ON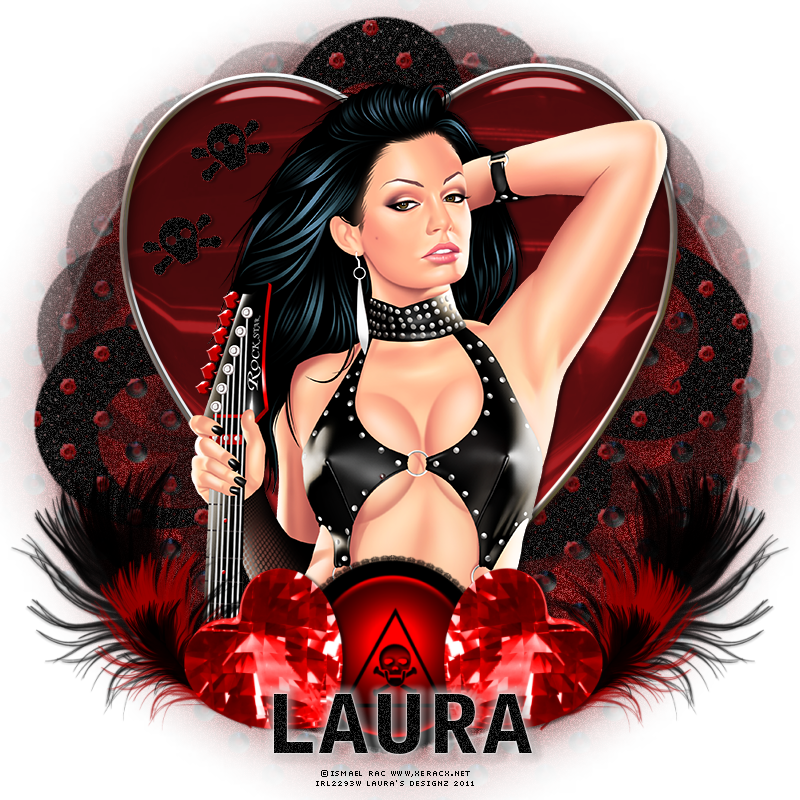 Tough Love
Labels:
Laura's Designz Tutorials
About Me
LauraJo x

Norfolk, United Kingdom
Hello and Welcome! My name is LauraJo aka Laura's Designz. I own Laura's Designz Blog. Laura's Designz Tutorials and Dream Blog Customisations. I am 29 and have a wonderful family. Spencer my husband of 10 years and two beautiful children. Kaci 8 and Connor 4. I love designing and creating! Big hugs Everyone!
View my complete profile

FB ADD ME

My Licences
TAGGERS DEN = ExclusiveTD0059
CILM = CI-5761LM

My TOU
A Full copy of my Terms Of Use can be downloaded
HERE
. Thank you -x-

Labels